There is something for everyone in downtown Detroit. Whether you love art, cars, breweries, opera, or anything in between, you'll enjoy a perfect adventure in downtown Detroit.

This list describes the top nine things to do in downtown Detroit while you're there for a weekend adventure or spending a weekday exploring the city's revitalized atmosphere.
1. DETROIT INSTITUTE OF ARTS

Located on Woodward Avenue in downtown Detroit, the Detroit Institute of Arts spans more than 658,000 square feet and has over 100 galleries featuring approximately 65,000 works. Their world-class collection of artistic works inspires curiosity and creativity in local Detroit residents and visitors alike. Some of the collections include ancient African art, Middle Eastern art, Asian art, contemporary art after 1950, European paintings, and puppets. Of the many things to do in downtown Detroit, you will want to spend more than a few hours here. The variety of art exhibits deserves a substantial amount of time, so you may need to visit the DIA more than once to fully enjoy all that it offers.
 
2. CLIFF BELL'S CLUB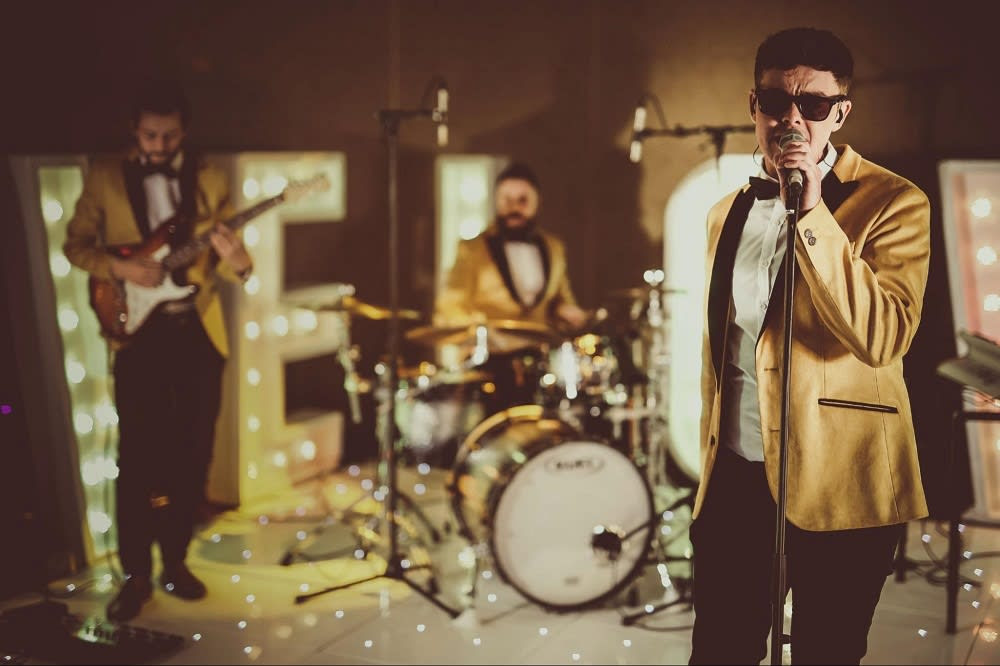 Cliff Bell founded several speakeasies during the era of prohibition. He made such an impact on the bar and entertainment scene throughout Detroit that this club was reopened in 2006 under the original name, Cliff Bell's. Shows are frequently hosted here, and their menu features a variety of dinner, dessert, and drink options. When you're looking for things to do in downtown Detroit, don't miss the chance to step into this authentically 1930s jazz club.
 
3. THE BELT

Situated in the heart of downtown Detroit, The Belt is more than just an alley running through what used to be the downtown garment district. This culturally redefined space lies between Broadway and Library Streets and is an exciting nightlife adventure in Detroit. The pedestrian-friendly space features a variety of art projects and murals that you won't want to miss. Along The Belt are the Standby cocktail bar, The Skip open-air cocktail bar, and Deluxx Fluxx, a combination venue, art space, and arcade.
 
4. DETROIT CITY DISTILLERY

Photo courtesy of Detroit City Distillery
 
Found in the historic Eastern Market, Detroit City Distillery uses the finest local ingredients to create small-batch artisanal whiskey, gin, and vodka. They offer a Whiskey Club membership where members receive quarterly members-only bottles, invitations to whiskey factory parties, free tours, and early access to virtual releases. With a reservation, you can tour the whiskey factory located at 1000 Maple Street. It's one of the last remaining buildings in the area that was the heart of Detroit's brewing legacy in the 1930s.
 
5. MOTOWN MUSEUM

Photo courtesy of Motown Museum
 
When you're visiting Detroit, you need to visit the Motown Museum. Motown became one of the most successful and significant musical accomplishments in the 20th century, bringing to the forefront artists like Michael Jackson, The Jackson 5, Stevie Wonder, Marvin Gaye, and Diana Ross & the Supremes. Take the interactive VIP tour for a guided exploration through curated exhibits, Barry Gordy's apartment, and the recording studio frequented by Motown artists.

6. CAMPUS MARTIUS PARK

Photo courtesy of downtowndetroit.org
 
If you're in Detroit during the holidays, be sure to visit Campus Martius Park. The Christmas spirit is in full swing with holiday lights, a Christmas tree, ice skating, and hot chocolate. Several local shops offer excellent places to find the perfect gift for someone special. Even outside of the holiday season, Campus Martius Park is worth a visit. Bring chairs or blankets and have a picnic while immersed in the city's beautiful architecture.

7. DETROIT OPERA HOUSE

When you are looking for upscale things to do in downtown Detroit, spend some time enjoying a performance at the Detroit Opera House. Located on Broadway Street in the heart of the entertainment district, this 2,700-seat opera house originally opened in 1922. Since then, it has been the perfect place in Detroit to see operas, plays, and musical performances. They offer a full opera season and dance season, summer programs, dance classes, tours, and more to keep the spirit of art entertainment alive in Detroit.

8. BEACON PARK

Beacon Park opened in 2017 on the corner of Grand River and First Avenue. This 1.2-acre space offers residents and visitors a variety of things to do in downtown Detroit. Throughout the year, there are many organized events and activities hosted here. Some of the activities to enjoy with your family and friends include musical performances, food trucks, concerts, children's events, farmers' markets, fitness and exercise, and more.

9. DETROIT RIVERFRONT AND RIVERWALK

Photo courtesy of visitdetroit.com
 
Operated by the Detroit Riverfront Conservancy, the Detroit Riverfront borders the Detroit River, which forms the boundary between the U.S. and Canada. In total, the Riverfront and attendant RiverWalk extends from the Ambassador Bridge in the west to Belle Isle in the east. Pedestrians (walkers, joggers, cellphone photographers, and the like) can traverse all or part of the 5.5-mile walkway.
 
The Riverfront is immediately recognizable by the seven connected skyscrapers known as GM World or the GM Renaissance Center. Besides commercial buildings and dock facilities, you can find plenty of parks, restaurants, and stores on the Riverfront. The area hosts festivals and annual events like Detroit River Days, Movement Electronic Music Festival, marathons, Motor City Pride, and the Detroit Jazz Festival. All told, the Detroit RiverWalk rivals San Antonio's as the best in the U.S.
 

When you want to be a part of the booming revitalized area that is downtown Detroit, work with a professional real estate agent who knows Detroit inside and out. Selling real estate in the Detroit area since 2005, Austin Black II has become an accomplished, award-winning agent trusted by his clients. His expansive knowledge of the Detroit area and real estate market makes him the perfect agent to help you find your dream home in the area. Contact Austin Black II when you're ready to begin your search for a home in Detroit.
 
https://citylivingdetroit.com/blog/top-9-things-to-do-in-downtown-detroit

CONTACT
O: 



DETROIT OFFICE
3100 Woodward Avenue #25
Detroit, MI 48201