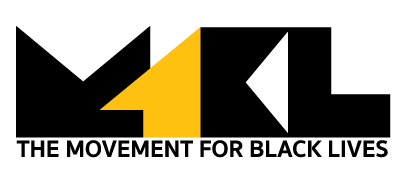 There is no movement for Black lives without Black trans power.

In this watershed moment of advances in Black liberation and civil and human rights, we must honor Black trans, gender non-conforming, non-binary and intersex people who have always been at the forefront -- both inside and outside of Black movement.

The first National Black Political Convention took place over 40 years ago in 1972 and while the presence of Black trans people has been largely erased from that history, we know that Black trans women, Black trans men, Black gender non conforming people, and Black intersex people paved the way of possibility for all of us.

From Compton's Cafeteria to the Stonewall riots and the Ballroom, Black trans and gender non-conforming people have had to rise up, get creative, and act in the spirit of mutual aid to keep each other safe.

Building Intersectional Movement, Reimagining Black Trans Futures

The Stonewall riots launched the modern LGBTQ+ Pride movement, with Marsha P. Johnson and Sylvia Rivera leading the charge against policing, gender-based violence, and mass incarceration. They built intersectional movements because they lived intersectional lives, facing racism and white supremacy alongside ableism, transphobia, homophobia, and gender-based violence.

But our Black trans elders and ancestors also reimagined the world we live in. The Ballroom scene came from a Black trans queer feminist vision of family. Ballroom builds power through collective survival, friendly competition, and above all, family! We're hyped to have Angelica Ross from FX's 'Pose' co-host M4BL's 2020 Black National Convention. The show brings the origin stories of Ballroom to life.

Today's Black Trans Movement

The uprising in defense of Black lives began three months ago. Alongside our victories in the streets, at the polls, and building Black power, we've experienced many losses.

The number of trans people killed in the first seven months of 2020 surpassed the total number killed last year and the majority of them were Black trans women and femmes. The pandemic has killed Black people at 2-3 times the rate of other communities while decimating our access to jobs and housing.

In the face of devastation, Black trans people show up for each other, even as we ask others to show up for us. Trans people have always practiced mutual aid for survival, long before COVID-19 and the gentrification of mutual aid.

In addition to fighting for our everyday survival, we've been expanding the lens of our movement to include disability justice and Black TGNCI migrants.


Join the present-day work being done by Black TGNCI people to get us all free.
Organize in Ballroom: House Lives Matter is a political home for the Ballroom community to connect to organizing.
Give to a mutual aid fund: Here are just a few you can support today.
Learn about trans futures and disability justice: Transgender Law Center's The Disability Project magnifies the leadership, collective power, and visibility of LGBTQ+ disabled, deaf, and ill people and communities.
Support Black TGNCI migrants: Black LGBTQIA+ Migrant Project, or BLMP, organizes to resist enforcement, detention, and deportations, directly engaging and supporting detained Black LGBTQIA+ community members.
Sign BLMP's Free Sza Sza petition. Sza Sza is a Jamaican trans woman and asylum seeker who has been detained for several years in immigration prison. Currently, Sza Sza is detained at Aurora Contract Detention Facility where others have tested positive for COVID-19, putting her health in immediate danger.
Black trans leaders have always been here. Please help make sure we always will be. When Black trans, gender non-conforming, and intersex people are free, everyone will be free.

In solidarity and Black love,
Wazi Maret, 2020 Black National Convention TGNCI Outreach Strategist
The Movement for Black Lives