3rd Pct. Police/Community Relations Council Meeting (Virtual)

December 21, 2021 06:00 PM Eastern Time 
 
Join Zoom Meeting
https://us02web.zoom.us/j/88507271369
 
Meeting ID: 885 0727 1369

Community Pledge
As we come together, we will use our considerable talents and experience to improve our community and we pray for strength and guidance in our efforts. 
We resolve to be supportive of each other as we work together toward our goal. 

One tap mobile
+13126266799,,88507271369# US (Chicago)
+19292056099,,88507271369# US (New York)
 
Dial by your location
        +1 312 626 6799 US (Chicago)
        +1 929 205 6099 US (New York)
        +1 301 715 8592 US (Washington DC)
        +1 346 248 7799 US (Houston)
        +1 669 900 6833 US (San Jose)
        +1 253 215 8782 US (Tacoma)

Meeting ID: 885 0727 1369

Find your local number: https://us02web.zoom.us/u/k7LMO4Kik

 

Detroit Public Safety Headquarters 1301 3rd Street Detroit, MI 48226
 


Downtown Services
20 Atwater Detroit, MI 48226
(313) 237-2850

See latest phone number list below:

3rd Precinct Police Department Phone Numbers 
Updated December 11, 2021
 
Telephone Crime Reporting (T.C.R.) at 313-267-4600
 
2875 W. Grand Blvd. Detroit, MI 48202
Corner of W. Grand Blvd and Lodge Freeway Service Drive (next to the McDonald's)
Enter parking lot from Lothrop (one block north of W. Grand Blvd)
Enter building through doors at the rear of the building (off the parking lot)
Precinct Desk: 313-596-5300 (In an emergency – call 911 or from a cell phone, call 313-224-1212)
Commander Melissa Gardner = 313-596-1310, 

This email address is being protected from spambots. You need JavaScript enabled to view it.

Captain Tharadrous White = 313-596-1301, (cell 313- 910-9606) whitet154@detroitmi.gov
Community Relations: 313-596-5130

Sgt. Sophia Nelms = 313-596-2529, (Cell: 313- 549-6327, Fax: 313-596-5395)  

This email address is being protected from spambots. You need JavaScript enabled to view it.

Off. Dale Dorsey = (Scout Car Area = 304, 305, 307) = 313-596-1319, (cell 313-643-0865) dorseyd832@detroitmi.gov
Off. John Pinchum = (Scout Car Area = 306, 308, 309) = 313-596-1318, (cell 313-643-0897) pinchumj847@detroitmi.gov 
Off. Tamyra Harris-Hardy = (Scout Car Area = 310, 311, 312) 313-596-2304, (cell 313-570-4364) 

This email address is being protected from spambots. You need JavaScript enabled to view it.

Off. Kiaronda Mitchell = (Scout Car Area = 301, 302, 303) 313-596-1315, (cell 313-590-8552) mitchellk341@detroitmi.gov
Off. Brad Hawkins = 313-596-1316, 313-596-1364 (cell 313-518-3805) hawkinsb246@detroitmi.gov

Downtown Services, 20 Atwater Detroit, MI 48226, (313) 237-2850

Captain Jevon Johnson
NPO Steve Engebretson = 313-237-2850, (Cell 313-643-0381) 

This email address is being protected from spambots. You need JavaScript enabled to view it.
 3rd Precinct Social Worker = Stephanie Rogers = 313-596-5390
Emergencies and Victim Assistance Program 313-833-1660
Domestic Violence Advocate at the Precinct = Ms Georgea, 313-596-1532 (cell 313-334-7822)
Wayne County Safe = Glenda Cook, 2727 Second, Suite 300, Detroit, Michigan 48201 (24/7) 313-964-9701,
Crisis Pager: 313-430-8000
First Step Help Line = 734-722-6800
 
To report drug activity = 313-224-DOPE
To report illegal gun activity = 1-800-ATF-GUNS
Crime Stoppers: 1-800-SPEAK UP (1-800-773-2587) www.1800speakup.org
Wayne State University Public Safety 313-577-2222
 
3rd Precinct Police/Community Relations Council Meeting
When:                   Third Tuesday of each month (no meetings in July or August)
Time:                     6:30 p.m.
Location:               3rd Precinct Headquarters or Zoom
President              Ernest Little 313.378.3725 cell; Telephone – 313-405-7323    Email – 

This email address is being protected from spambots. You need JavaScript enabled to view it.



Midtown Alliance Meetings
When:                   Second Wednesday of each month (no meeting in August or December)
Time:                     7:00 p.m.
Location:               Mario's Restaurant (Second and Willis) or Zoom
Information:          Leslie Malcolmson = 313-831-793; cell = 313-378-1130 
Boundaries:           East - Chrysler Freeway I-75  =  West -  Lodge Freeway M-10
                                South -  Fisher Freeway I-75   =  North - Edsel Ford Freeway I-94

 
 
Coffee with the Commander:

Coffee with the Commander (1411 Holden at Artblock) was a success and thanks to our members from the 3rd Precinct and Downtown Services. Also, a special thank you to Andre Siner of Vanguard for stopping by. #OneDetroit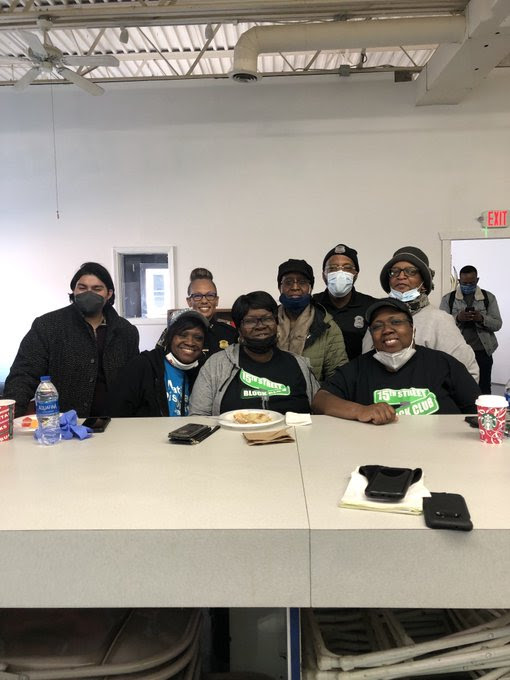 Commander Melissa R. Gardner and Captain Tharadrous White giving a "Special Thank you" to our members at the 3rd Precinct (from Left to Right) Sergeant Sophia Nelms, Executive Secretary Denise V. Walker and Sergeant Delicia Anderson for their hard work and dedication. #OneDetroit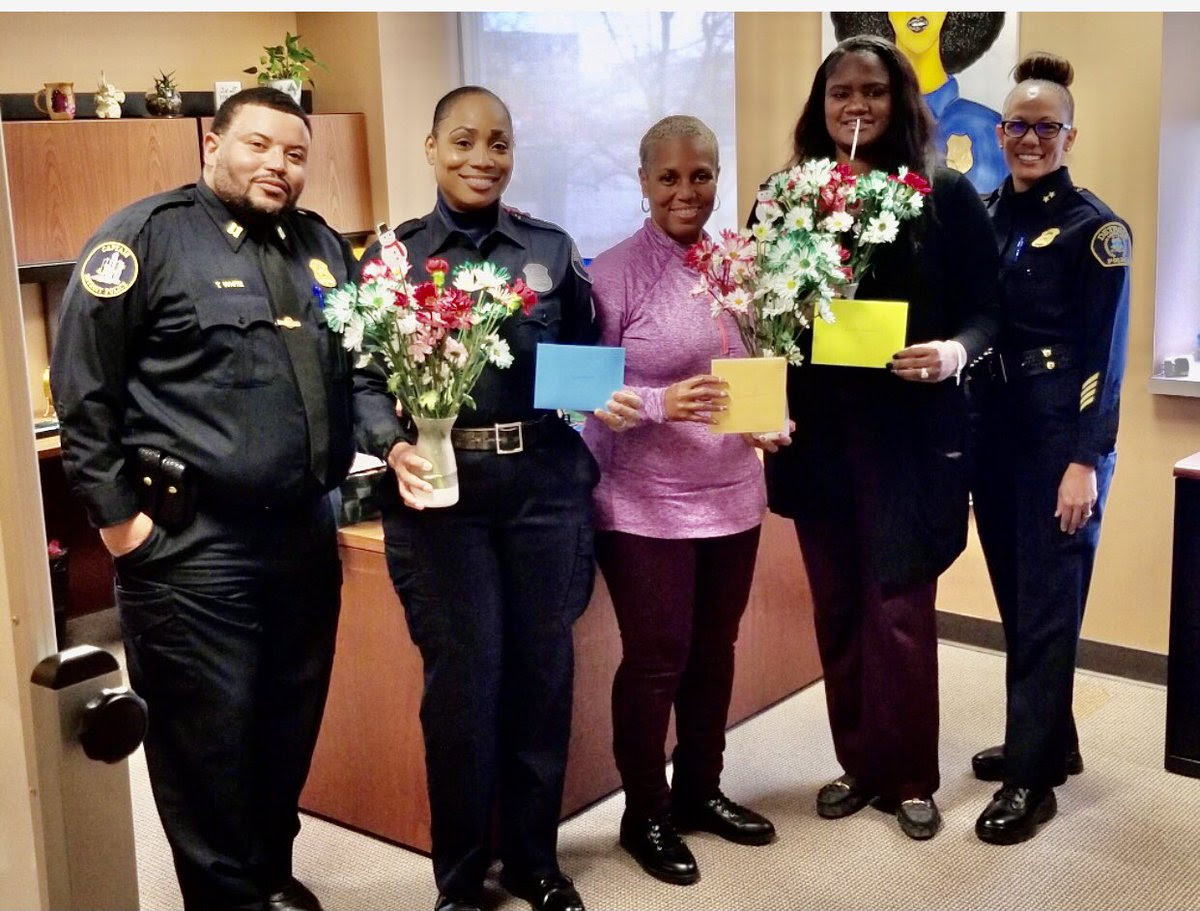 NPO John Pinchum, was honored on November 20, 2021 by Cheryl Major, Director of "Childrens Spa For Children With Disabilities," for going over and beyond as a Neighborhood Police Officer. Great Job NPO Pinchum!!! #ONEDETROIT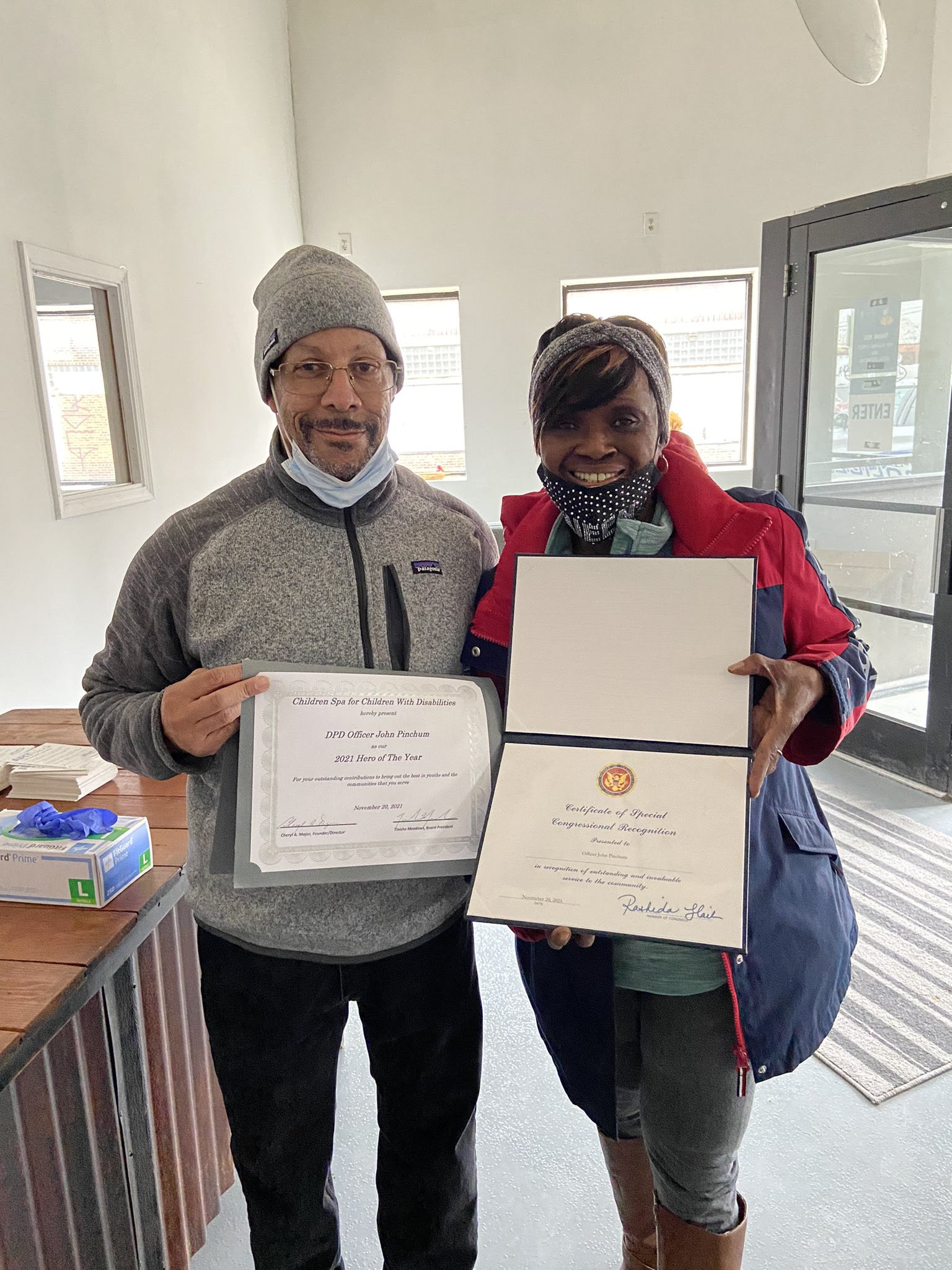 https://detroitmi.gov/events/detroit-police-vehicle-auction-bobbys-towing-12-13-2021
Detroit Police Vehicle Auction - Bobby's Towing - 12-13-2021

Detroit Police Department is holding an Vehicle Auction @Bobby's Towing 10401 Lyndon Rd., Detroit @9:00 am
All are Welcome
All Major Credit Cards accepted
Debit Cards with the Visa or Master Card logo accepted
DPD RESERVES THE RIGHT TO REFUSE ANY BID
Bids over $2500.00 requires a license for the deposit
Successful bidder must have a valid Driver's License
Successful bidder must have money on hand
Vehicles re-keyed at bidder expense
Successful bidder is responsible for the removal of vehicle by 3:00 pm of the day of the auction, or storage fees will be applied.
Please Read!!
Prior to the date of the auction, any person that has or has had a contract with the City of Detroit is required to sign an affidavit stating that you have had no involvement with, connection or foreknowledge of the vehicle you intend to purchase.
LAW ENFORCEMENT PERSONNEL ARE NOT PERMITTED TO BID ON ANY VEHICLE THEY THEMSELVES HAVE SEIZED, THEIR COMMAND HAS SEIZED, OR THAT THEY HAVE HAD ANY INVOLVEMENT IN, CONNECTION WITH OR FOREKNOWLEDGE OF.

Bobby's Towing

10401 Lyndon St. Detroit,MI 48238