Gallery on the fringe shows bold new art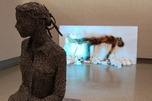 Detroit, MI : January 9, 2013. An exhibition almost two years in the making opens to the public on Saturday, February 2nd at the detroit contemporary. Members Cut includes work by seven artists from Detroit, Windsor, and Ohio selected by curator Aaron Timlin during the Contemporary Art Institute of Detroit's 2011 Members All Media Exhibition. The exhibition includes the work of both established and emerging artists ranging from sculpture, painting, photography and installation. Exhibiting artists are Steve Baibak (DeWitt), Douglas Bedard (Windsor), Matthew Boonstra (Milford), Chrissy Deiger (Toledo), Robert Quentin Hyde (Royal Oak), Ray Katz (Pontiac), and Munazza Naeem (Windsor). Members Cut opens to the public on February 2nd with a reception from 6pm to 10pm. The reception is free and provides an opportunity to meet the artists and curator. The exhibition runs through Sunday, March 3rd.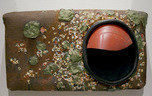 Steve Baibak is a multidisciplinary artist with a strong interest in using found materials in a fusion of processes, both artistic and non-artistic, to create insouciant fancies, huggermuggers, and visual fictions.
Douglas Bedard is an artist and curator. He graduated with Honours Degree in Art History from the University of Windsor and over the last 19 years he has participated in 90 exhibitions in the region from galleries in southwestern Ontario, Detroit and Windsor, where he continues to live and work. Some notable galleries in southwestern Ontario include the Glenhyrst Art Gallery of Brant, Brantford; Grimsby Public Art Gallery, Latcham Art Gallery, Stouffville; Lambton Art Gallery, Sarnia; Leamington Arts Centre; Peel Art Gallery, Brampton; and Thames Art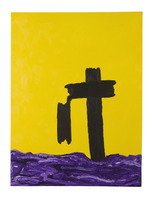 Gallery, Chatham. In Detroit, he has shown his work in places including: Contemporary Art Institute of Detroit, Detroit Artists Market, The Scarab Club, and Swords Into Plowshares Gallery. In Windsor his work has been exhibited at the Art Gallery of Windsor, Artcite, Artspeak Gallery, Common Ground Gallery and the Windsor Printmaker's Forum. He is a regional artist, winning several awards in Michigan and Ontario.
Matthew Boonstra was born in Detroit, Michigan. He received is BFA from Eastern Michigan University and MFA from Michigan State University. Boonstra has received several awards for his creative work including; Visual Arts Fellowship from the Oklahoma Visual Arts Coalition, Outstanding Student Achievement Award in Contemporary Sculpture from International Sculpture Center, Individual Artist Grant from the Arts Council of Greater Lansing. Boonstra has exhibited his work at n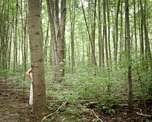 umerous venues across the nation including Grounds For Sculpture, Hamiltion, NJ, Blue Star Contemporary Art Center, TX, Urban Institute of Contemporary Art, Grand Rapids, MI and upcoming solo exhibitions at MAINSITE Contemporary, Norman, OK and McLanahan Gallery at Penn State Altoona, PA. Boonstra, maintains his studio practice in Milford, Michigan and Stillwater, Oklahoma where he is a Visiting Assistant Professor of Art.
Chrissy Deiger received her BA from Kenyon College, in both anthropology and environmental studies. She later pursued a Masters in Teaching from Pacific University in Oregon. Following numerous photography classes in her college career, she has worked with many photographic professionals at Anderson Ranch in Colorado, and the Ansel Adams Gallery in Yosemite National Park. She has received several awards for her work. She resides in Toledo, OH.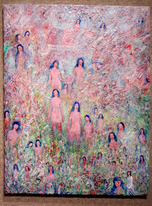 Robert Quentin Hyde is an artiste "multi-disciplinaire" whose work has been in many exhibitions both locally and elsewhere. His work is included in the James Pearson Duffy Collection at Wayne State University and in many private collections. Robert earned his MFA degree in painting from Wayne State and has 3 other graduate degrees. While very much influenced by Surrealism and Dubuffet's theories of l'Art brut, Hyde's work defies classification and easy interpretation and invites the viewer to look more closely at the often intricate and colorful compositions.
Ray Katzwas born and raised in Detroit Michigan where he attended Mumford High School. Immediately after high school he served four years in the United States Air Force where he became interested in art. Upon returning from the military he attended Detroit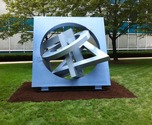 Society of Arts and Crafts and Eastern Michigan University where he received his Bachelor of Science in Fine Arts. He continued his education at Wayne State University where he received his Master of Fine Arts degree in sculpture and drawing. Currently he is a Professor of Art at the Auburn Hills, Michigan, campus of Oakland Community College where he teaches sculpture, drawing and design. In the past fifteen years Ray Katz has exhibited in Japan, France, Florida, Georgia, Virginia, Tennessee, Texas, Kansas, Illinois, Indiana, Ohio, New Jersey and throughout southern and western Michigan. His work is represented in private, corporate and institutional collections. In 2006 his sculpture Square to the Gate was purchased by the City of Chattanooga, Tennessee. In 2007 he was a Finalist and Award Winner in the Kajima International Sculpture Competition and Exhibition in Tokyo and Osaka Japan. In 2008 his sculpture Galaxy was purchased by the City of Mt. Vernon Illinois. Also in 2008 he installed his sculpture Odyssey in the Theater District of downtown Indianapolis, Indiana, as part of their site specific sculpture exhibition.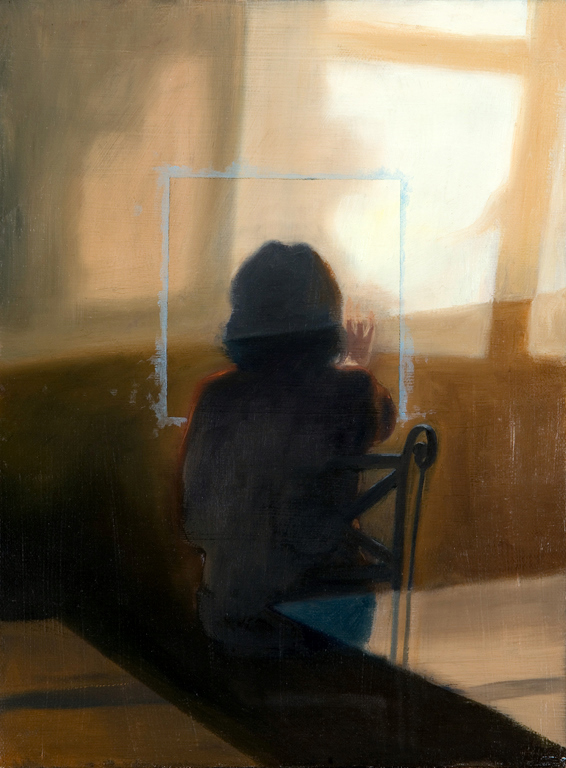 Munazza Naeem is a painter and printmaker who has been working since 1998. She is originally from Pakistan. Munazza received her Bachelor of Fine Arts degree from National College of Arts Lahore, Pakistan. She came to Canada in 2001, and studied at the Ontario College of Arts and Design, Toronto. She received her Master of Fine Arts degree from Wayne State University, Michigan. Munazza is currently an art instructor teaching drawing, painting, printmaking, andEducation coordinatorat the Windsor Printmaker's Forum. She is Executive Director of Trapezium Creative Solutions Inc., Windsor Ontario, Canada. Munazza has exhibited her work extensively in a number of groups and solo exhibitions across Canada and abroad. Her work is in numerous corporate and private collections on national and international levels.
Aaron Timlin, curator, has curated the Detroit Actual Size Biennial Exhibition since its
inception in 1999. He has served as a juror for the Art Gallery of Windsor, ArtServe Michigan, Rhode Island State Council on the Arts and Central Michigan University's annual student exhibition. He has curated numerous exhibitions at the Northville Art House, Detroit Artists Market and detroit contemporary among others. Timlin has also served as a grant review panelist for the Michigan Council for Arts and Cultural Affairs, and worked under the Curator of Contemporary Art at the Whitney Museum of American Art in New York City where he assisted with the international exhibition, "The American Effect." Timlin lives and works in Detroit where he was born.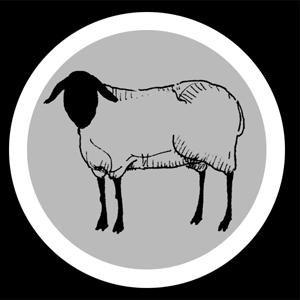 detroit contemporary's mission is to create positive social change by providing a space where new ideas are shared and supported, where creative expressions are celebrated, and where the imagination is the driving force behind both our work and play. Located at 5141 Rosa Parks Blvd in Detroit, the detroit contemporary, is an art gallery, theatre, film and TV studio, community garden, and creative social hub.
detroit contemporary 5141 Rosa Parks Blvd Detroit, MI 48208
Members Cut opening reception Saturday, February 2nd from 6pm to 10pm
For more information contact Kt Andresky, director of exhibitions at This email address is being protected from spambots. You need JavaScript enabled to view it.
******
---
If you no longer wish to receive these emails, please reply to this message with "Unsubscribe" in the subject line or simply click on the following link: Unsubscribe
---
Contemporary Art Institute of Detroit
5141 Rosa Parks Blvd
Detroit, Michigan 48208
US


Read the VerticalResponse marketing policy.